Date published
01 November 2009
|
Last reviewed
14 October 2022
In November-December 2009, the CMC conducted public hearings into allegations of official misconduct involving former ministerial adviser, Simon Tutt.
The CMC examined Mr Tutt's role in the granting of $4.2 million by the Queensland Government to the Queensland Rugby Union, and the further payment of $200 000 out of those funds to the University of Queensland Rugby Academy. The alleged conduct took place in 2008 when Mr Tutt was a senior ministerial adviser to the Minister for Police, Corrective Services and Sport, the Honourable Judy Spence MP.
The CMC's investigation brought to light a number of episodes where the interaction between a ministerial adviser and public servants ran contrary to established principles of good government. Comprehensive provisions are now in place to prevent inappropriate interactions between ministerial staff and public servants as outlined in the Ministerial and Other Office Holder Staff Act 2010 and employment contracts. The Ministerial Staff Code of Conduct has also been revised.
Report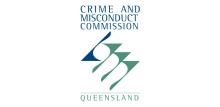 Public Reports - Investigations
This report describes an investigation by the Crime and Misconduct Commission (CMC) into a grant of $4.2 million to the
Submissions - Review of Ministerial Office and Public Servant interaction
The CMC has endeavoured to publish all relevant written submissions in full.
However, some submissions have been withheld from publication at the request of the author, and some have been edited so as to remove personal information, and material not pertaining to the CMC's review or not appropriate for publication.
The CMC is grateful for those organisations and individuals who have taken the time to provide a submission. All submissions were taken into account.
News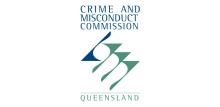 The Crime and Misconduct Commission's public hearing into allegations of official misconduct involving a former ministerial adviser has been adjourned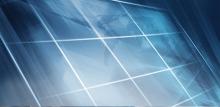 The Crime and Misconduct Commission today released its report into an investigation of former ministerial adviser Simon Tutt which has
To provide feedback on this page's content, please
contact us
.