Date published
01 January 2009
|
Last reviewed
14 October 2022
Operation Tesco was a CMC investigation that began in January 2009, into allegations that certain police officers on the Gold Coast were involved in inappropriate associations with criminals, drug use, misuse of confidential police information, and other matters. 
The hearing examined systemic organisational issues which were identified during an 18 month CMC investigation into alleged police misconduct on the Gold Coast.
Report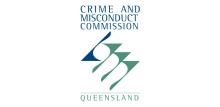 Public Reports - Investigations
This report exposes the environment and attitudes that gave rise to police misconduct on the Gold Coast, drawing attention to
To provide feedback on this page's content, please
contact us
.