The Executive Leadership Team (ELT) supports the Commission by providing advice, leading discussions and making recommendations on strategic and operational matters critical to the CCC's performance.
The ELT is responsible for:
Strategic oversight:

Understanding the CCC's operating environment, identifying strategic issues and steering the organisation towards achievement of strategic goals and objectives.

Corporate leadership:

Guiding strategic and operational activities, setting the tone for how things are done and driving good governance through oversight of the CCC's governance framework.

Portfolio assessment:

Setting priorities in alignment with strategic goals and objectives, approval of investigations and projects (including resource allocation).

Portfolio review:

Analysing business activity and optimising the focus of CCC investment by regular oversight of approved investigations and projects.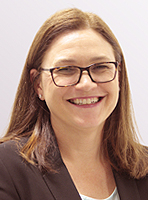 Ms Jen O'Farrell has a Bachelor of Laws (1st class honours, QUT), a Bachelor of Commerce (UQ) and a Bachelor of Business (QUT). She was admitted as a solicitor in the Supreme Court of Queensland in 2008.
Prior to commencing at the CCC in July 2015, Ms O'Farrell assisted the Commission of Inquiry into the regulation of the Queensland Greyhound Racing Industry as the Commission's Executive Director. This role allowed her to combine her experience in law, risk management, corporate governance, workforce management and organisational strategy. She gained this experience through more than 15 years in both the public and private sectors, including as the General Manager, Strategy and Renewal and Director Legal Services at the Department of Transport and Main Roads, and as a solicitor with Corrs Chambers Westgarth lawyers.
Ms O'Farrell's professional achievements include the success of the Department of Transport and Main Roads' Innovation Strategy: Putting ideas into action. This strategy was developed and led by Ms O'Farrell in 2014 and won that year's Australian Human Resources Institute Fons Trompenaars Award for Innovation & Creativity.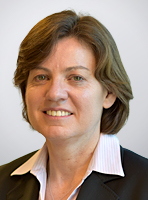 Ms Sharon Loder has a Bachelor of Laws (QUT), a Bachelor of Business (HRM) and a Master of Laws (UQ). She was admitted as a Solicitor of the Supreme Court of Queensland in 1992 and since 2000 as a Barrister of the Supreme Court of Queensland and High Court of Australia.
Ms Loder is a graduate member of the Australian Institute of Company Directors. She has many years experience in senior and executive positions in law enforcement and integrity commissions. These include her terms as Executive Director, Investigation Division at the NSW Independent Commission Against Corruption, as Executive Legal Officer and as Director, Misconduct Investigations at the Queensland Crime and Misconduct Commission, and as Manager of the Legal Unit, State Crime Operations Command, Queensland Police Service (QPS).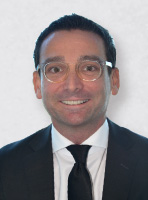 Mr David Caughlin has a Bachelor of Arts (Government), and a Bachelor of Laws, from the University of Queensland. He was admitted as a legal practitioner in Queensland, and is on the High Court's register of practitioners as a barrister. He is also a Graduate of the Australian Institute of Company Directors.
Mr Caughlin worked as a criminal defence lawyer with Legal Aid Queensland before commencing with the then-Crime and Misconduct Commission in 2010. He has worked in legal roles across the Crime, Corruption and Corporate Services divisions of the CCC.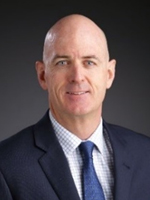 Detective Chief Superintendent Roger Lowe has a Master of Leadership and Management (Policing and Security), a Master of Terrorism and Security Studies and a Graduate Certificate in Applied Management. Detective Lowe has 37 years' experience with the Queensland Police Service (QPS).
Prior to commencing at the Crime and Corruption Commission in 2022 Mr Lowe was the Operations Commander responsible for the delivery of QPS intelligence services. The officer has served as the Commander of the Organised Crime Gangs Group, Operations Manager in Counter Terrorism, Assistant to the State Coroner and in the Ethical Standards Command. The officer is widely recognised for his role as a Senior Investigating Officer for major crime events and counter terrorism operations and chairing the National Taskforce Morpheus from 2017 to 2021.
Roger has been recognised in his career through State and National awards for leading innovative programs, including Qld Gangs Exit Program recognised by a Gold Australian Crime and Violence Prevention Award, Outlaw Motor Cycle Gangs Domestic Violence Strategy, Queensland Security and Counter Terrorism Network, Project Solus responding to grievance fuelled violence and for commanding Disaster Victim Identification operations.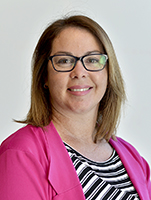 Dr Rebecca Denning holds a Bachelor of Criminology & Criminal Justice (1st Class Honours) and PhD from Griffith University, and is a graduate member of the Australian Institute of Company Directors.
Rebecca has extensive government policy, research and management experience, obtained through her work in State and Commonwealth agencies, predominantly related to the criminal justice sector. She has led numerous legislative reviews and has significant experience with statistical reporting and data analytics, stakeholder engagement, and innovation in service delivery within a law enforcement and integrity context. Rebecca has held a variety of senior and leadership roles in academia, including currently as Adjunct Associate Professor at The University of Queensland and previously as the Associate Director of the Australian Research Council Centre of Excellence in Policing and Security.
Last updated: 04 May 2022
To provide feedback on this page's content, please
contact us
.