Date published
13 August 2019
|
Last modified
11 November 2022
|
Last reviewed
11 November 2022
The Commission is responsible for providing strategic leadership and direction for the performance of the CCC's functions and the exercise of its powers by the Chairperson, CEO and other staff.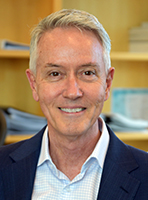 Bruce Barbour holds a Bachelor of Laws from Sydney University and was admitted as a Legal Practitioner to the Supreme Court of NSW in 1995.
Mr Barbour commenced as CCC Chairperson on 2 July 2022 for a three-year term.
Prior to the appointment as Chairperson, Mr Barbour was a part-time Ordinary Commissioner of the CCC from May 2021 to January 2022, and was appointed the Acting Chairperson from 28 January 2022 to 1 July 2022. 
Mr Barbour has extensive experience in administrative law, investigations and management. He was the NSW Ombudsman for 15 years from 2000 to 2015. Mr Barbour has also been a Senior Member of the Administrative Appeals Tribunal, Member of the NSW Casino Control Authority and acted as Commonwealth Merit Protection Commissioner and Queensland Integrity Commissioner.  
Mr Barbour's board experience includes being Chair of the NSW Public Interest Disclosures Steering Committee, Convenor of the NSW Child Death Advisory Committee and Vice-President of the International Ombudsman Institute. 
Email: [email protected]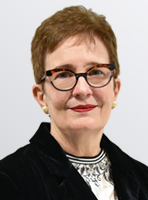 Helen Darch is a management consultant with extensive experience in strategy, facilitation, stakeholder engagement and change management.
She has consulted to the government, health, education and not-for-profit sectors for many years, and now focuses on executive mentoring and Board work.
Helen has over 15 years' experience as a non-executive director on large not-for-profit and government boards and is currently a Director on the Multicap Board, Metro South Hospital and Health Service Board and is the Metro South nominee on the PA Research Foundation Board. 
In the 2022 Australia Day Honours, Helen received a Medal of the Order of Australia (OAM) for her services to community health.
Email: [email protected]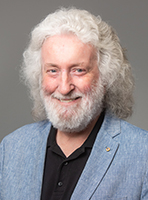 Peter Dowling is an accountant (FCPA and former Ernst Young Partner). He has over 25 years' experience as a non-executive company director and independent audit and risk committee member.
He has sat on government and private sector boards in the finance, insurance, health, education, electricity and mining sectors among others. His audit and risk committee roles cover local, state and federal government and private sector entities. He currently sits on the board of the Gold Coast Hospital and Health Services Board.
Peter was awarded a Centenary of Federation Medal in 2001 and was made a Member of the Order of Australia in 2007 for services to accountancy and the community. He has a Lifetime Achievement Award from CPA Australia and was made a Distinguished Alumni of Canberra University in 2013.
Peter's three-year appointment commenced on 4 November 2022.
Email: [email protected]
To provide feedback on this page's content, please
contact us
.