The Commission is responsible for providing strategic leadership and direction for the performance of the CCC's functions and the exercise of its powers by the Chairperson, CEO and other staff.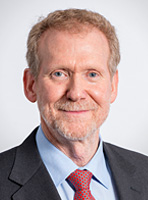 Mr Alan MacSporran QC was admitted as a Barrister-at-Law in 1978 and worked as a Crown Prosecutor until 1984 when he went to the private bar.  He has a Bachelor of Laws from the University of Queensland.  Mr MacSporran was appointed Senior Counsel in 2005 and Queens Counsel in 2013.
He has developed a broad practice in criminal law with specific reference to fraud and like offences. He has prosecuted a range of matters on behalf of the Commonwealth Director of Prosecutions including large-scale tax frauds, insider trading and corporate crimes.
Mr MacSporran also has extensive experience in inquests and commissions of inquiry. Between 2000 and 2006 he appeared for witnesses at the Shepherdson Inquiry into electoral fraud, was Counsel Assisting at the inquest into the Childers backpacker fire, and was Counsel Assisting at the inquest into a number of police shootings of mentally ill patients.
Mr MacSporran represented the State of Queensland at the Queensland Floods Commission of Inquiry and the Queensland Health Payroll System Commission of Inquiry. In 2015 he was appointed to review the Queensland greyhound racing industry. As well as prosecuting matters for the State and Commonwealth, he has provided legal advice to those bodies on a range of matters over many years.
From 2004 to 2009 Mr MacSporran served as the part-time Parliamentary Crime and Misconduct Commissioner. He has also regularly provided legal advice to, and represented, the Criminal Justice Commission, the Crime and Misconduct Commission and the Crime and Corruption Commission. Mr MacSporran is patron of the Corruption Prevention Network Queensland, a member of the Queensland Law Society Legal Practitioners Admissions Board and a member of the Queensland Integrity Committee.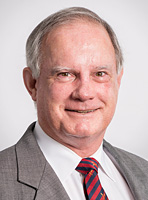 Sydney Williams QC has Bachelor degrees in Commerce and Law from the University of Queensland. He was admitted to the Queensland Bar in September 1975 and as a barrister in Papua New Guinea later that year.
Mr Williams was appointed Queens Counsel in 1986. Since then he has been in continuous practice as a barrister, focusing on insurance and personal injury litigation.
Mr Williams was a member of the University Squadron of the Royal Australian Air Force Reserve and subsequently was commissioned into the Reserve as a Legal Officer, retiring with the rank of Squadron Leader.
Email: [email protected]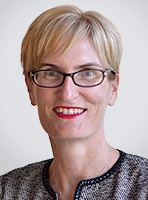 Deborah Holliday QC was admitted as a barrister in Queensland in 1994. She has a Bachelor of Laws (Hons) from Bond University and worked for the Office of the Director of Public Prosecutions (Queensland) for 24 years. Before joining the private bar, Ms Holliday was a Principal Crown Prosecutor for 15 years.
Ms Holliday has prosecuted many high profile and complex trials and sentences in the superior courts. She has extensive appellate experience, regularly appeared in the Mental Health Court and appeared on behalf of the Director of Public Prosecutions on indefinite sentence reviews.
As a Principal Crown Prosecutor she was required to circuit extensively throughout Queensland and performed a high level management role. She was seconded to the Inquiry Legal Representation Office and represented persons adversely named in the Carter and Connolly/Ryan Commissions of Inquiry.
Ms Holliday's practice includes providing high level legal advice and appearing as counsel for government departments and the Legal Services Commission. She is also briefed in matters with a focus on mental health law and applications brought pursuant to the Dangerous Prisoners (Sexual Offenders) Act 2003.
Email: [email protected]
Last updated: 06 May 2021
To provide feedback on this page's content, please
contact us
.