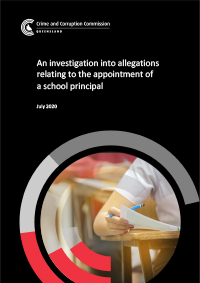 This report details an investigation arising from an allegation that the then Deputy Premier interfered in a recruitment process being run by the Department of Education. Of particular interest to public servants and elected officials, the report describes how a high-profile recruitment process gave rise to allegations of corrupt conduct and became the subject of intense public and media scrutiny.  
Last updated: 02 July 2020
To provide feedback on this page's content, please
contact us
.
Publication Type
Investigation report