Date published
12 December 1990
|
Last reviewed
14 October 2022
The Commission resolved on 12 December 1990 to conduct an inquiry, including public hearings, into allegations concerning approaches to prospective jurors. 
Hearings before the Chairman of the Commission were held on 14, 17 and 21 December 1990 and 8 and 15 January 1991.
After submissions from Senior Counsel Assisting the Commission Mr C.E.K. Hampson QC, and other counsel representing witnesses, some of the evidence was received in a closed hearing. However, on the order of the Chairman, the effect of certain evidence given during these confidential sessions was made known during counsels' closing submissions on 15 January 1991. 
During the course of the hearing, lawyers involved in the trials of George Herscu and Brian Austin were called to give evidence concerning the inquiries, if any, which they made into the background of prospective jurors in their trials. 
Report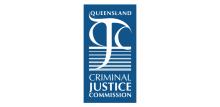 Public Reports - Investigations
This report concludes an investigation into approaches made to members of a number of jury panels in Queensland in November
To provide feedback on this page's content, please
contact us
.