Date published
09 May 1994
|
Last modified
14 October 2022
|
Last reviewed
14 October 2022
The investigation into the Cape Melville incident (public hearing) was an investigation into official misconduct relating to flora smuggling in Far North Queensland.
The issues for consideration were formulated with careful regard to the Commission's jurisdiction and in particular, the provisions of the Act.
Generally, the investigation was to focus on whether any acts of official misconduct had been committed in respect of the events surrounding, relevant to and consequent upon the seizure of a motor vehicle belonging to Paul Barbagallo at or near Cape Melville National Park on 11 November 1993 by Patrick Shears, then an officer of the Queensland National Parks and Wildlife Service, including: 
the investigation and reporting of those events;
the actions of David Barbagallo and Dennis Atkins (another employee of the Premier's Department) relevant to these events ;
the circumstances in which David Barbagallo and Dennis Atkins travelled to North Queensland during the period 12 to 14 November 1993; and
the failure of the Department of Environment and Heritage to renew the contract of employment of Patrick Shears. 
In the course of the Inquiry, another allegation capable of further investigation was made to the Commission. A journalist with The Sunday Mail, Ms Pat Gillespie, provided the Commission with information that she had been given concerning a Mr David Cochran of Sheldon Palms. 
Investigative hearings 
Investigative hearings commenced on 9 May 1994. The Commission sat on a total of 14 days over a three week period terminating on 3 June 1994. Eight of the hearing days were held in Cairns. It was the first occasion on which the Commission held investigative hearings outside Brisbane. 
In all, 44 witnesses were interviewed and numerous departmental files were examined.
Report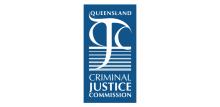 Public Reports - Investigations
Investigation into official misconduct relating to flora smuggling in Far North Queensland.
To provide feedback on this page's content, please
contact us
.