Date published
20 April 1993
|
Last reviewed
14 October 2022
Background
This investigation commenced with an extensive interview of Lorelle Anne Saunders by Junior Counsel Assisting. Her solicitor, Richard Carew, was present for the entire interview which was conducted over 6 days. 
Upon completion of the interview, a draft statement was prepared for consideration by Saunders and furnished to her solicitors on 24 December 1992. On 1 February 1993 a 25 page list of corrections and amendments to the draft statement were forwarded to the Commission for the purposes of correcting the draft.
On 3 February 1993 a 120 page statement incorporating the amendments sought was signed by Saunders. The statement set out possible improper motives for those involved in the investigation and those Saunders believed bore her ill-will. 
After consideration of the statement and other material provided by the Commission, the Honourable R H Matthews QC considered it necessary to hold hearings to hear oral evidence for the purposes of the investigation. 
The public hearings commenced on 20 April 1993.
Witnesses 
In all, 45 witnesses were called and gave evidence either in the public or in camera hearings. A further 41 persons furnished statutory declarations to the Commission. 
There was a total of 32 hearing days spread over a four month period terminating 26 August 1993. 
For facts giving rise to the investigation, see page 11-17 of the Report. 
Report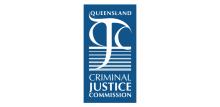 Investigation report
This Report is an investigation conducted by the Honourable R H Matthews QC into the allegations of Lorrelle Anne Saunders
See pages 2-4 of the Report for issues that the Honourable R H Matthews QC considered "necessary to address in order to fully investigate the allegations of Saunders". 
To provide feedback on this page's content, please
contact us
.