Date published
13 September 2005
|
Last reviewed
14 October 2022
The CMC took a staged approach to the escorts inquiry, which involved background research and a call for public submissions (March 2005) and the release of a discussion paper (2005). This was followed by two days of public hearings in September 2005.
It was considered important for the vast array of opinions about escort services to be aired at the hearings, to ensure that the Queensland public had access to information about the key issues involved in the debate, and allow the key stakeholders in the industry to examine and discuss the conflicting views about escorts across the industry.
Following the hearings, further consultations with key stakeholders, other key individuals and government agencies occurred, to examine more closely the major issues raised at the hearings.
In December 2005 the CMC released an interim position paper indicating the Commission's preliminary view that outcall services should not be legalised.
As an alternative to legalisation, the paper described a model designed to both sustain the legal prostitution industry in Queensland and attack the illegal industry.
Report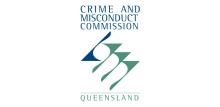 Legislative Reviews
Following public hearings in September 2005, the Crime and Misconduct Commission recommended in a 2006 report to State Parliament -
Day 1: Tuesday 13 September 2005
Introduction (10.00–10.45)
Chairperson's opening address
Overview of the inquiry, research findings and key issues
Presentations by the regulatory authorities (10.45-12.00) 
Prostitution Licensing Authority
The Honourable Manus Boyce QC, Chair
Queensland Police Service
Detective Superintendent Gayle Hogan
Detective Senior Sergeant Trevor Kidd
Local Government Association of Queensland
Bryce Hines, Environment and Health Policy Adviser and Janet Frost, Planning and Development Policy Adviser
Lunch break (12.00-13.00)
Presentations by sex worker representatives (13.00–14.20)
Self-help for Queensland Workers in the Sex Industry (SQWISI)
Cheryl Matthews, State Manager 
SSPAN
Presentation read by Dr Margot Legosz (CMC)
Scarlet Alliance, Australian Sex Workers Association Inc.
Sole operator
Break (14.20-14.50)
Presentation by Queensland Health (14.50–15.10)
Mark Counter, Acting Manager, HIV/AIDS, Hepatitis C and Sexual Health Communicable Diseases Unit
Presentations by community groups (15.10–16.10)
Family Council of Queensland
Coalition Against the Trafficking of Women Australia
Australian Family Association
Mark Holzworth
Bronwyn Healy
Day 2: Wednesday 14 September 2005
Presentations by brothel licensees (10.00–11.00)
Queensland Adult Business Association Yvette Skinner, President
Nick Inskip
Dr Gayre Christie
Gold Coast brothel licensees
Session in reply and forum for key issues (11.00–13.00)
All presenters from days 1 and 2
Lunch break (13.00–14.00)
Forum continued (14.00–15.45)
Closing address (15.45-16.00)
To provide feedback on this page's content, please
contact us
.