Date published
14 August 2003
|
Last reviewed
14 October 2022
In 2003, the Crime and Misconduct Commission concluded a public inquiry (Project Park) into the abuse of foster children in Queensland. Project Park was commenced to examine more general systemic issues concerning the provision of foster care in Queensland.
On 14 August 2003 the Commission resolved to hold public hearings, supported by consultations and the receipt of submissions.
Public hearings were held over eight sitting days, 13–16 October and 20–23 October 2003. 
Our report, which was published in January 2004, included 110 recommendations for reform of the state's foster care system.
Report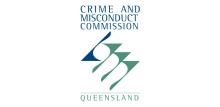 Public Reports - Investigations
Protecting children: An inquiry into abuse of children in foster care is a report of an inquiry into Queensland's foster
The Inquiry's terms of reference were as follows:

(a) To examine any systemic factors contributing to the incidence of any abuse of children in foster care.
(b) To examine the suitability of measures to protect children in foster care from abuse, and in particular:
the adequacy of systems and procedures to prevent and detect abuse
the adequacy of measures to respond to and deal with suspected abuse including abuse reported by foster carers.
(c) To make any recommendations as may be considered appropriate in relation to (a) and (b), including recommendations for any necessary changes to current policies, legislation and practices.
The terms of reference were announced on 16 August 2003.
Letters inviting submissions to this Inquiry were sent to 330 individuals and organisations. Each letter also enclosed a copy of an information brochure which was produced specifically for the Inquiry. 

At the time of writing the report, the CMC Inquiry into Abuse of Children in Foster Care had received information from well over 200 contributors. Most of this was in the form of formal submissions, either hard copy or electronic. Some information was received through telephone conversations and face-to-face consultations.

A detailed list of contributors can be found on page 255 of the Report (Appendix A: Submissions). 
To provide feedback on this page's content, please
contact us
.