In October 2017, the CCC reaffirmed that its engagement with Aboriginal and Torres Strait Islander peoples was a priority in terms of its policies and services. Since this time, the CCC has taken a number of actions to ensure that the important contributions of our First Nations people are recognised and celebrated. 
The CCC understands that reconciliation is not one single issue or one single agenda; it's about unity.
During NRW, held from 27 May to 3 June, the CCC acknowledges the contributions of our First Nations people, celebrates Indigenous culture, reflects on the relationship between the broader Australian community and Aboriginal and Torres Strait Islander peoples, and considers the role that we can each play to foster greater unity within our society.
Our agency has a long and ongoing connection with Aboriginal and Torres Strait Islander peoples and communities. Aboriginal and Torres Strait Islander peoples are important stakeholders in research projects and public inquiries conducted by the CCC. We also receive and manage complaints from Aboriginal and Torres Strait Islander peoples, often relating to their dealings with police, or complaints of fraud or financial mismanagement in community Councils or agencies. We serve an important function in responding to the needs and concerns of Aboriginal and Torres Strait Islander peoples in relation to criminal justice and good governance of public sector agencies. Therefore, safe, culturally appropriate engagement as a basis for lasting relationships remains a priority for the CCC.
NRW is an occasion when we specifically commemorate two significant events in Australia's history: 
On 27 May 1967, a referendum was held in which Australians voted in favour of amending the Australian Constitution so that Aboriginal and Torres Strait Islanders would, henceforth, be counted in the census. Twenty-five years later, on 3 June 1992, the High Court of Australia handed down a decision which introduced native title into our law.
Another significant point in the reconciliation journey was the 2008 National Apology to the Stolen Generations which was delivered by the then-Prime Minister of Australia. 
This year, the CCC recognises the challenges that the COVID-19 pandemic and associated social distancing measures present in fostering the unity that underpins activities that traditionally mark NRW. The CCC has responded to these circumstances by creating a comprehensive program of internal digital events so that our staff can continue to participate in NRW during 2020. 
Please explore our accordions below for more information on how our agency is contributing towards reconciliation.  
Our Reconciliation Action Plan 2019-20 (RAP) is a living document that will guide the Crime and Corruption Commission (CCC) on a journey that will ultimately support the achievement of national Reconciliation in Australia.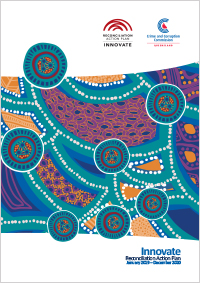 On 30 September 2019, the CCC completed Reconciliation Australia's annual Impact Measurement Questionnaire which included 41 questions to evaluate the CCC's progress against the RAP commitments. The CCC continues to progress a large number of actions as part of the RAP, with a current focus on raising awareness of the CCC RAP within the agency and increasing staff participation in events. 
Since 2017, the CCC Chairperson and members of staff have personally visited Aboriginal communities across Queensland – from Aurukun to Thursday Island, and many communities in between – and met with Aboriginal and Shire Councils and schools to discuss their issues of importance.
Through our RAP, the CCC has committed to a number of deliverables which are underpinned by building on our existing capabilities to further develop and foster trusting relationships with Aboriginal and Torres Strait Islander peoples. 
Below are some recent achievements achieved as part of our RAP deliverables.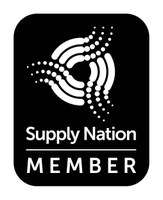 The CCC supports the whole-of-Government framework to increase Indigenous access to the Queensland Government procurement market to achieve 3% of addressable spend by 2022. 
To directly support this framework, the CCC recently became a member of Supply Nation, a network that supports Indigenous businesses and helps agencies develop sustainable and effective supplier diversity programs. 
 
The CCC supported an Indigenous law internship for a student during the summer of 2019-20. The third-year law student was placed in a 12-week internship from November 2019 to February 2020, gaining valuable work experience across four divisions within the CCC during that period.  
The origins of the CCC date back to the landmark Fitzgerald Inquiry in 1987 which investigated police corruption in Queensland for the first time. The culture of police at that time meant officers were reluctant to speak up about corruption. However, it was the strength of Col Dillon, an Aboriginal police officer that changed the corrupt police culture forever.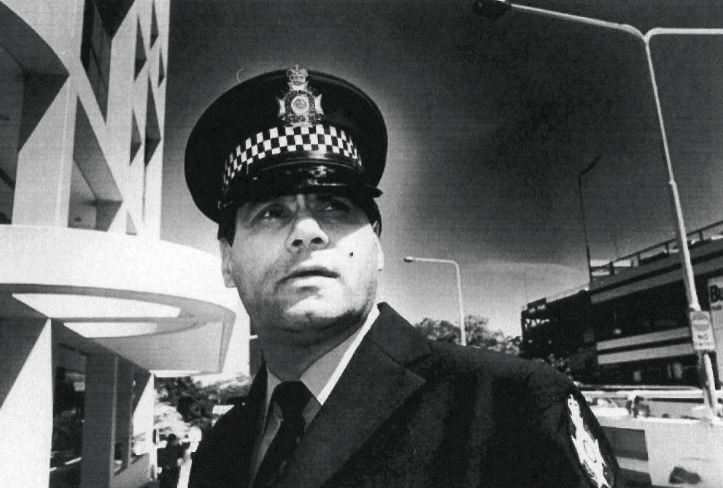 Col joined the police in 1965, two years before the referendum that led to Aboriginal and Torres Strait Islander peoples being counted in the census. He experienced racism within the police but was committed to serving the community and went on to be the highest ranking Aboriginal police officer in Australia. 
Col was an honest cop and a man of integrity. When he was offered cash bribes and a bottle of alcohol from his colleagues to act corruptly, he rejected the bribes and knew he had to speak out about corruption. When Col spoke to the Fitzgerald Inquiry, he provided evidence that contributed to many corrupt police officers being charged with serious offences and they were dismissed from the Queensland Police Service. 
In the spirit of reconciliation, the CCC acknowledges the Traditional Custodians of Country throughout Australia. We acknowledge that Aboriginal and Torres Strait Islander peoples have unique cultures, languages and connections to the land, seas and waterways of Australia. We also pay our respect to their Elders - past, present and emerging - for continuing to share with us the stories, song lines and traditions of Aboriginal and Torres Strait Islander culture.
#InThisTogether2020 #NRW2020
To provide feedback on this page's content, please
contact us
.